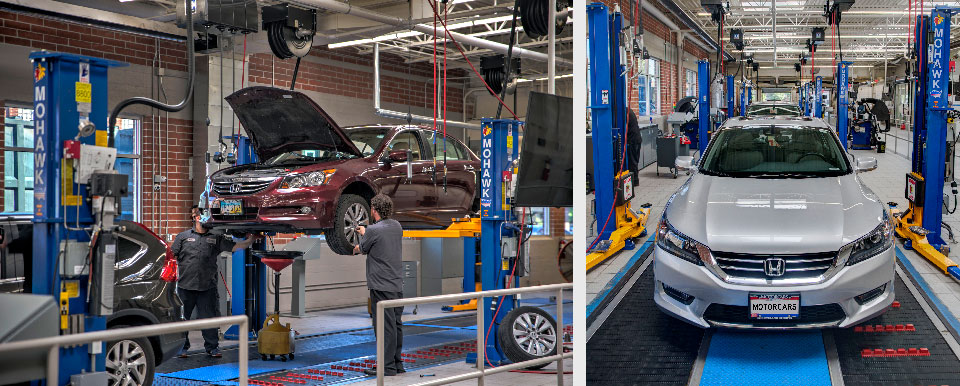 Motorcars Honda is looking for service techs who possess the skills to be a part of our unique full service assembly line. 
Company Information:
Motorcars is a company constantly and consistently striving for excellence in customer and employee satisfaction and prides itself on the reputation it has built to date. Because of the quality of products and services Motorcars offers, the dealership is highly regarded throughout the automotive industry and under no circumstances will Motorcars ever sacrifice this reputation. Motorcars expects from its employees' pride in the dealership, its products, and its quality of work.  
Position Description:
Automotive technicians who strive to meet daily, weekly and monthly vehicle goals. Techs will assist customers by demonstrating real solutions to their automotive problems, providing quality service while being efficient and precise.
Requirements
•     Must have an interest automotive, and be willing to be trained. 
•     Responsible for inspecting, repairing, and maintaining a range of vehicles.
•     Use diagnostic equipment to locate problems with a vehicle, replace worn bearings and brake pads
•     Ability to explain the cars problems to the customer
•    Candidates will be working on our state of the art full service assembly line.
•    We provide on job training so we accept all techs beginner to advanced.
•    The technician must be able to diagnose malfunctions, as well as perform the necessary repairs needed to fix the concerns.
•         Applicants must be: 
•         Personable
•         Outgoing
•         Loyal
•         Active Listeners
•         Display High Integrity
•         Tech associates should have excellent communication skills, be organized and willing to learn. 
All tech positions are full-time and we will only consider career-minded individuals.